Our goal is to create a warm, welcoming community in inner-Sydney, CBD and surrounds.
Come join us at CBDChabad sydney
We want you!!
For all our awesome events, programs and services,
Make a connection with us and make a real difference to your life.
Whether you pop in for a Friday night Shabbat dinner, or attend one of our Lunch & Learn sessions, or even tune into our live-stream lectures, CBDChabad provides a wealth of opportunities for young professionals and families to get in touch with their spirituality, Judaism and each other.
Jewish Education and spiritual wellbeing should be accessible to everyone.
Enter your email and get the very latest from CBDChabad Sydney—upcoming events, latest talks, available services and more!
Our goal is to make connecting with your Judaism and spirituality easily accessible.
With the monotony and sameness of everyday busy working life for young people today, it is all too easy to leave your Judaism to the Synagogue.
We believe that spirituality is something that is innately a part of every person, and a part of all humdrum aspects of everyday life. Our goal here is to make Judaism applicable to people's everyday lives. Something that they can keep with them in their families, homes, workplaces and in between.
Our services and programs are focused, at the heart of them, on helping people realise who they are as a Jew, and as a part of the Sydney Jewish Community. This is why, one of our core principles is that no matter their affiliation or connection to their Jewish roots everyone should have access to unlimited Jewish education, and it should be relevant, applicable and personal.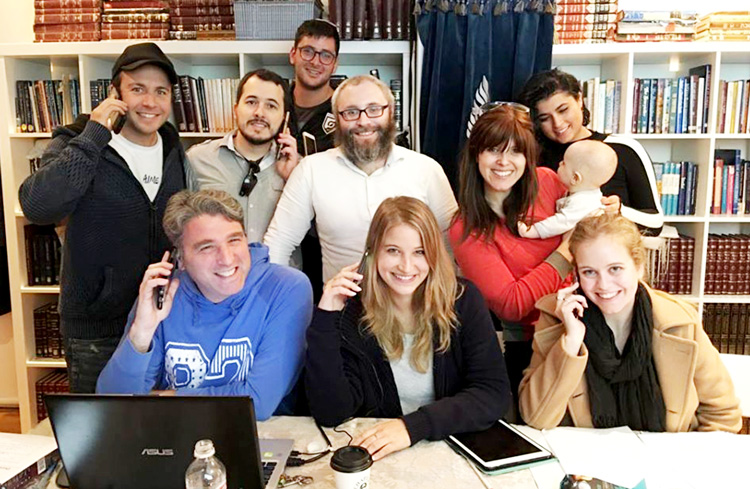 What People have to say about us
CBDChabad and Rabbi Danny Yaffe bring a welcome exposure to Jewish perspectives. I enjoy our weekly discussions on a variety of topics like ethics & morals, current affairs, economics to name a few.
CBD Chabad has been a part of our city life for over 10 years. We look forward to visits from Rabbi Danny who works tirelessly to keep the community engaged and connected. ...We are so appreciative of the charity work that the CBD Chabad does and BH we will continue to support these initiatives.
CBDChabad Sydney has made judaism so much more accessible for everyone working and visiting the city. They have also provided household staples when times were tough and provide warm community meals over Shabbos and Yom Tov bringing so many people together.
Their philanthropic work directly supports the most vulnerable members of the Jewish Community and encourages others in the Community to participate in and collaborate with their efforts either financially or through volunteering. Josh S